We provide many services to assist with your company's online presence. Our websites are cross-browser compatible using up-to-date XHTML/HTML, CSS for to-day's standards compliant requirements.
logo design
photos
webpage development
flash
graphics
secure a reliable server
obtain a domain name
forms
database with php
e-mail forwarding from server
autoresponders
banners
contract work
and much more ...
Pricing
A 'ball park' figure for a three page website plus server and domain name for one year would be approximately $525.00 CAN; two years $625.00 CAN; three years $725.00 CAN. These are 'package deals' (server, domain name, website). You supply the text and three digital graphics. (Domain name: com; net; org; biz; info, and ca domains are available.) We take care of the layout and uploading all files to the server. (Prices above include our services - on renewal of your website, the server fee is the only one you need to pay.) Business Card sites are available. These include server, domain name, 1page, you supply the text and 1 photo. Contact us for fees.
Prices can vary depending on what businesses would like. Forms, databases, logos, flash, photos, and such unique items usually are separate add ons.
Redesigns for an existing website on your server available. Please contact us with your requirements. (Serious inquiries only please.)
Maintenance and extras carry additional costs. Templates remain the property of One Mason Place unless purchased by the client.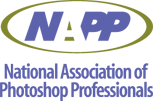 One Mason Place is a member of the HTML Writers Guild,
International Webmasters Association,
and the National Association of Photoshop Professionals NAPP .